Dear Colleague,
With this email I would like to wish you and your family a Merry Christmas and a Happy and Prosperous 2016.
Many thanks, also, for your continued support of EUROSIS and its activities.
Enjoy our attached EUROSIS Christmas Card with best wishes BELOW
Best Wishes
Philippe
p.s. The website is being updated at the moment with new organizational and
publishing info. These topic specific changes will be emailed in the coming weeks.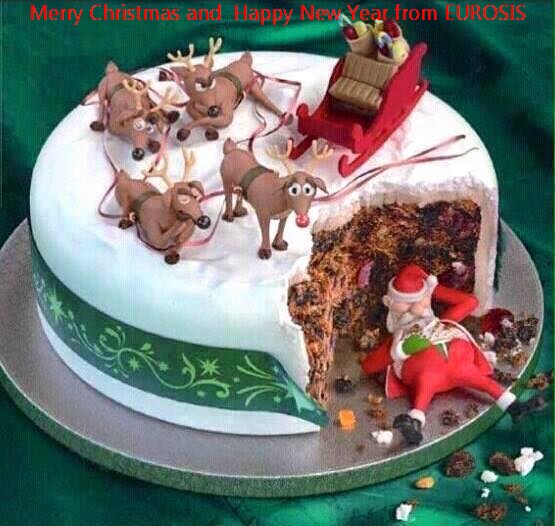 Philippe Geril
EUROSIS -ETI
Greenbridge Science Park
Ghent University - Ostend Campus
Wetenschapspark 1, Plassendale 1
B-8400 Ostend, Belgium
Tel: OO32.59.255.330
Fax: OO32.59.255339
E-mail: philippe.geril@eurosis.org
E-mail: pgeril@yahoo.co.uk
URL: http://www.eurosis.org
*********************************************************************
* Your Scientific information site on *
* Computer Simulation - Concurrent Engineering - Multimedia- Games *
* WWW.EUROSIS.ORG *
*********************************************************************
THINK BEFORE PRINTING
**** DISCLAIMER ****
"This e-mail and any attachments thereto may contain information
which is confidential and/or protected by intellectual property
rights and are intended for the sole use of the recipient(s) named
above.
Any use of the information contained herein (including, but not
limited to, total or partial reproduction, communication or
distribution in any form) by persons other than the designated
recipient(s) is prohibited.
If you have received this e-mail in error, please notify the sender
either by telephone or by e-mail and delete the material from any
computer.
Thank you for your cooperation."
===============================================================
This email is sent out to all those on the EUROSIS-ETI database.If
you want to be removed from this database or want to update your
address details, please send an email to Philippe.Geril@eurosis.org
===============================================================