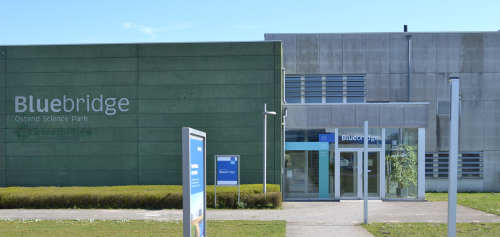 EUROSIS Calendar of Activities and News

All 2019 EUROSIS proceedings have been sent for indexing on November 26, 2019 to; SCOPUS, Elsevier Engineering Village, INSPEC-IET, ISI-Web of Knowledge and the Royal National Library of Belgium. Authors can now check their papers on SCOPUS using the following link
COVID-19 notice for SCIFI-IT'2020, FOODSIM'2020 and ISC'2020 - UPDATED ON 03/06/2020
EU Green travel plan for summer/fall 2020.
The European Aviation Safety Agency (EASA) and the European Center for Disease Prevention and Control (ECDC) have developed a series of measures for aviation personnel and travelers. Airlines and airports will have to put those guidelines into practice.

According to the recommendations, travelers should wear a mask from the moment they enter the airport to their destination. An exception is possible for children under six years old. Especially on long journeys, passengers will have to provide sufficient masks, because in principle they have to replace them every four hours.
The distance rule of 1.5 meters is recommended, "if possible" during all stages of the trip. The airlines have already stated that such a thing is difficult on the plane because it would lead to less full aircraft and therefore higher ticket prices. If the distance cannot be respected, strict adherence to the other prevention measures is important and medical masks are recommended.

According to the protocol, travelers will also have to fill in a "health statement" within twelve hours before the flight. In it, they will have to confirm that they have not had a covid-19 in the last fourteen days, that they have no symptoms of the disease, or that they have not been in close contact with a covid patient.


You can download the full report here

COVID-19: Brussels Airlines destinations update

Dear friends and colleagues,
The conference Program Chairs and the Board of Trustees of EUROSIS are fully aware that the COVID-19 crisis may require the organisation of alternatives to the scheduled physical conference events, following the recommendations of relevant national and international bodies, such as the World Health Organization. Such possible alternative scenarios include the possibility of remote paper presentations or a full electronic organisation of the EUROSIS conferences.

Any measures taken will be communicated via the EUROSIS website and via emails to the authors and the PC. We have made already some timing/location changes to the EUROSIS events for 2020. We think hybrid conferences will be the EUROSIS conference norm for the rest of the year.

They are as follows:

SCIFI-IT'2020 has been moved to September 7-9, to be a joint event of FOODSIM.
See the SCIFI-IT'2020 preliminary programme here:
https://www.eurosis.org/conf/scifi-it/2020/preliminary-programme.html

FOODSIM'2020 has been moved from April 5-9 to September 6-10 (same location as indicated for the April meeting)
See the FOODSIM'2020 preliminary programme here:
https://www.eurosis.org/conf/foodsim/2020/preliminary-programme.html

ISC'2020 has been moved to France to coincide with ESM'2020 in October.

The AREA42 project meeting will follow the ISC'2020 decision

GAME-ON'2020 will remain at the University of Aveiro, Portugal from September 23-25 (some extra tracks will be added shortly)

ESM'2020 will remain at LAAS/CNRS, Toulouse, France from October 21-23

ISC'2022 will be held at UCD in June in Ireland

Stay safe everyone
Philippe

| | |
| --- | --- |
| | SCIFI-IT'2020, March 23-25, 2020, De Krook, Ghent, Belgium CONFERENCE POSTPONED TO SEPTEMBER 7-9 |
|   | FOODSIM'2020, April 5-9, 2020, University of Leuven/Campus Ghent, Ghent, Belgium THE PRELIMINARY PROGRAMME IS NOW ONLINE- THE CONFERENCE IS POSTPONED TO SEPTEMBER 6-10 |
| | ISC'2020, June 8-10, 2020, UCD Dublin, Ireland SUBMISSIONS ARE NOW UNDER REVIEW - ISC'2020 WILL BE JOINED WITH ESM'2020 IN TOULOUSE. |
| | GAME-ON'2020, September 23-25, 2020, Department of Communication and Art, University of Aveiro, Aveiro, Portugal SUBMISSIONS RECEIVED ARE NOW UNDER REVIEW - LATE SUBMISSIONS EXTENDED DEADLINE JUNE 18 - NEW WORKSHOP ADDED |
| | ESM'2020, October 21-23, 2020, LAAS Toulouse, France SUBMISSION PERIOD ENDS JULY 15 |
| | ISC'2021, June 2-4, 2021, University of Malta, Valletta, Malta. UNDER CONSTRUCTION |
Site proposals for 2019-2020 so far:
MESM'2020-GAME-ON ARABIA'2020, August 8-10, 2020, Dubai (more info to follow)


ESM'2021, October 2021, Link Campus University, Rome, Italy


ISC'2022, June 2022, UCD Dublin, Ireland
For further information, questions, conference or partnership proposals contact Philippe Geril.
This site is optimized for
Firefox