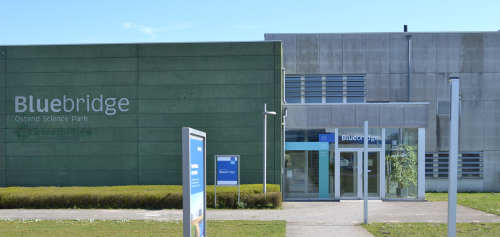 EUROSIS Calendar of Activities and News
The FOODSIM/MESM 2020 EUROSIS proceedings will be sent for indexing January 2021 to; SCOPUS, Elsevier Engineering Village, INSPEC-IET, ISI-Web of Knowledge and the Royal National Library of Belgium. Authors can now check their papers on SCOPUS using the following link
COVID-19 notice for EUROSIS 2021 CONFERENCES 

You can download the full report here

COVID-19: Brussels Airlines destinations update
List of countries that will be allowed to initiate travel to Europe.
Federal Public Service Foreign Affairs
European Travel from Belgium and forms

Update on travel destinations and Belgium

Dear friends and colleagues,
The conference Program Chairs and the Board of Trustees of EUROSIS are fully aware that the COVID-19 crisis may require the organisation of alternatives to the scheduled physical conference events, following the recommendations of relevant national and international bodies, such as the World Health Organization. Such possible alternative scenarios include the possibility of remote paper presentations or a full electronic organisation of the EUROSIS conferences.

Any measures taken will be communicated via the EUROSIS website and via emails to the authors and the PC. We have made already some timing/location changes to the EUROSIS events for 2021. Based on our 2020 conference experience we aim for hybrid conferences as the EUROSIS conference norm with full online as the alternative.

Stay safe everyone
Philippe

| | |
| --- | --- |
| | MESM'2020, December 16-17, 2020, Philadelphia University, Amman, Jordan |
| | SCIFI-IT'2021, April 14-16, 2021, University of Leuven, Ghent Campus, Ghent, Belgium THE FINAL PROGRAMME can now be downloaded here in pdf format (0.8Mb) |
| | ISC'2021, June 2-4, 2021, University of Malta, Valletta, Malta. Authors are now being contacted |
| | GAME-ON'2021, September 22-24, 2021, Department of Communication and Art, University of Aveiro, Aveiro, Portugal |
| | ESM'2021, October 27-29, 2021, IUL - Universita Telematica degli Studi, Rome, Italy NOW ONLINE |
Site proposals for 2022 so far:

FOODSIM'2022, April 3-6, 2022, University of Leuven/Ghent Research Centre, Ghent, Belgium

ISC'2022, June 1-3, 2022, UCD Dublin, Ireland

ESM'2022, October, 2022, LAAS Toulouse, France

ISC'2023, May 31-June 2, 2023, University of Malta, Valletta, Malta.
For further information, questions, conference or partnership proposals contact Philippe Geril.
This site is optimized for
Firefox