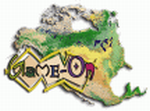 Invited Speaker
Roger Smith Ph.D.

Chief Technology Officer

U.S. Army Program Executive Office

for Simulation, Training and Instrumentation
Taking Game Technology Seriously

Biography
Dr. Smith is the Chief Scientist and Chief Technology Officer for Simulation, Training and Instrumentation (STRI). He is responsible for providing technology strategy and guidance in support of the STRI Program Executive Officer's mission to provide materiel solutions and services in modeling, simulation, training and test/instrumentation to support the Soldier.
PEO STRI annually executes programs valued at more than $2 billion with a workforce that includes over 900 military, civilian, government and industry personnel. Acquisition programs cover 463 contracts valued at more than $6.7 billion and support 334,000 training systems at 516 sites worldwide, including 15 countries. In addition, PEO STRI's Foreign Military Sales program supports 52 countries.
Dr. Smith began his professional career as an Operations Analyst for the F-16 fighter program in Fort Worth, Texas. He conducted multiple studies on aircraft survivability and vulnerability, chemical weapons effectiveness, air and space defense systems, and national overhead intelligence systems. He was a founding member of a $50 million laboratory designed to conduct system-of-system engineering studies incorporating weapons and C4I systems from all services.
Dr. Smith moved to Northern Virginia to develop and field Army simulations of intelligence systems and supported training in Germany, South Korea, and multiple CONUS locations. He also developed analytical and training simulations for several national intelligence agencies. Prior to joining PEO STRI, Dr. Smith worked on simulations for testing the Future Combat System, system architectures for OneTESS, and cost estimation tools for the Joint Advanced Distributed Learning CoLab.
He has been a very active member of the simulation profession, publishing over 100 technical and management papers, and has served on the faculties of three universities. Dr. Smith holds a B.S. in Applied Mathematics, M.S. in Statistics, Master's in Business Administration, and Ph.D. in Computer Science.
You can download his biography here