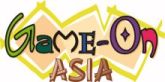 Conference Hotels
General Information
Singapore is a small city with a well-established transport network. The Mass Rapid Transit (MRT) is the main mode of transport when travelling from point to point. The conference venue, DigiPen Institute of Technology, Singapore, is located near the Buona Vista MRT Station, which is within 15 minutes ride to the city centre of Singapore, where many options for accommodation is available.
Recommended Hotels
The following hotels are reasonably priced, close to the city centre, and within minutes walk to the nearest MRT station. They also have good reviews on tripadvisor.com. (note: estimated rates are obtained from tripadvisor.com)
New Majestic Hotel
Outram Park MRT Station (5 stops to Buona Vista MRT Station)
~S$210 per room per night
Amara Singapore Hotel
Tanjong Pagar MRT Station (6 stops to Buona Vista MRT Station)
~S$190 per room per night
Royal Plaza on Scotts
Orchard MRT Station (11 stops to Buona Vista MRT Station)
~S$220 per room per night
Budget Hotels
These hotels cost less than S$150 and are within 10 minutes taxi ride (or 20 minutes bus ride) to DigiPen Singapore.
Other hotels
You can also visit these sites for more hotel choices.
International Education Support Scheme
Book through the International Education Support Scheme and receive a 10% discount when booking accommodation on sites such as Hotels.com, Booking.com, Intercontinental.com, Priceline.com and many others.
Check back for further updates here: