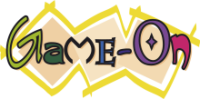 Conference Keynote
The Conference will feature the following keynote speaker:
Graham Morgan
School of Computing Science,
University of Newcastle upon Tyne,
Newcastle upon Tyne, NE1 7RU
United Kingdom
I Want To Play A Game: The All Purpose Virtual World
One day we may all play together in any gaming genre of our choosing in the "All Purpose Virtual World" (APVW). Nobody will ever be bored again as anybody can create content for the APVW, from the everyday (e.g.,cars, houses) to the more abstract (e.g., nations, economies). There will be no geographic limitations to accessing the APVW as people may connect from anywhere on the planet. No request for play will be turned down as the APVW will always be available and will never run out of resources. The APVW will remember everything, allowing favourite times to be played out again and again.
In the virtual worlds available now we are seeing the seeds that will one day grow into the APVW. The main question is: "how close at hand is the APVW"? The APVW may seem a long way off, but it may be closer to hand than we think. In this talk I will describe a number of attempts to realise the APVW by myself and others. The aim of the talk is to highlight our successes and, most importantly, our mistakes to aid others in their quest for the APVW.