Conference Workshops and Special Tracks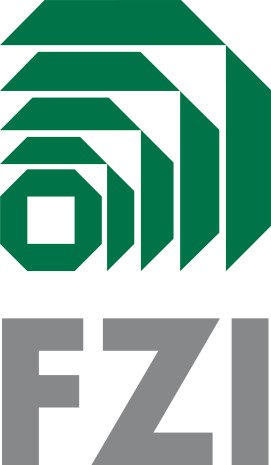 Simulation-based evaluation of interactive systems
IT systems are becoming increasingly more complex, both in terms of their scale and in terms of their individual functionalities. At the same time, the systems should be intuitively usable and should possess a flat learning curve for the user. The integration of the users into the analysis and the entire evaluation process is thus essential and new methods to increase the efficiency of evaluation are strictly required. One particularly useful method for the efficient evaluation and analysis is simulation. Within the scope of the workshop, new innovative methods and approaches for the practically oriented simulation-based evaluation of interaction-centric IT systems should be presented. An example could be a new approach to the simulation of reality in Living Labs or the usage of agent-based modelling for the simulation of distributed, heterogeneous and possibly autonomous systems.
Topics include, but are not limited to:
Living Labs as simulation environments for evaluation
Infrastructure simulation in Living Labs
Agent-based modelling for simulation-based evaluation of interactive
systems
Evaluation of user interactions with graphical user interfaces
Methods of practically oriented simulation-based evaluation

Submit your abstract/paper proposal for the workshop here
Workshop on Intelligent Transport Systems
A broad range of diverse technologies, known collectively as intelligent transportation systems (ITS), holds the answer to many of our transportation problems. ITS is comprised of a number of technologies, including information processing, communications, control, and electronics. Joining these technologies to our transportation system will save lives, time and money. ITS enables people and goods to move more safely and efficiently through a state-of-the-art, intermodal transportation system. Simulating this aspect of transportation is one of the major challenges of our time.

Submit your abstract/paper proposal for the workshop here
Workshop NANOSIM
Simulation in long-term interdisciplinary research, simulation of supramolecular and macromolecular architectures, simulation in nanobiotechnologies, simulation of nanometric scale engineering techniques for creating materials and components, simulation of manipulator devices, simulation in nano applications related to chemicals and energy. Simulation of knowledge based multifunctional materials. Simulation of nano production processes and methods.

Submit your abstract/paper proposal for the workshop here
Workshop Augmented Reality and Pervasive Systems in Simulation
Pervasive systems are likely to become the next programming paradigm for the information society. They will allow us to implement the augmented reality and the ubiquitous computing ideas. Pervasive systems in factories enable operators and machines to interact on a common virtual level which is also capable of simulating the real part. Among other related topics, this track includes: ubiquitous computing, augmented reality, mixed reality, wireless networks, hybrid systems, simulation models, human-computer interaction, artificial intelligence, security, scalability, fault tolerance, smart devices, and pervasive services.

Submit your abstract/paper proposal for the workshop here
Workshop on Simulation in Lean Manufacturing
Simulation has become a powerful tool to help manufacturers streamline their production and output in order to more rapidly react and play to the everchanging market place while reducing costs at every step. Presentations are solicited that cover part or the whole of this lean production process such as simulation in: Work Standardization, 5S Workplace Organization, Visual Controls, Batch Size Reduction, Points of Use Storage, Quality at the Source, Workflow Practice, Improved Information and Product Flow, Cellular Manufacturing, Pull & Synchronous Scheduling, Six Sigma & Total Quality, Rapid Setup, Work Teams for Cell Management & Process Improvement, Simplified scheduling and Kanban inventory management.

Submit your abstract/paper proposal for the workshop here
Simulation-Based Optimization in Industry
"Simulation models are by nature evaluative – instead of suggesting any optimal solutions, a simulation model evaluates a given set of design variables and generates the required performance measures. For a decision maker, the process of finding a sufficiently good design setting could be too time-consuming and in many cases impossible if the search space is huge. Simulation-based optimization (SBO) is a relatively new technique that can be applied to seek the "optimal" setting for a complex system model based on one or multiple performance measures generated from simulation by using various searching methodologies. On one hand, it has been noticed from the recent publications that SBO has been successfully applied to address a wide range of real-world industrial problems with very promising results. On the other hand, it is believed that the potential benefits offered by SBO and related tools are not yet fully explored or understood on the part of industrial prospective users.
The aim of this workshop is to bring scientists, researchers and industrial practitioners working in simulation from various disciplines with interest in optimization together to share their experiences in applying SBO technologies to a wide range of industrial applications."

Submit your abstract/paper proposal for the workshop here
OPENSIM
As open source simulation and modelling software has become a qualitative alternative to the commercial simulation packages, this track offers the possibility to showcase present-day research using these free tools.
Presentations are invited about but not limited to the following tools:
3-D Modelling: Abyssal Engine, CAFU, CityEngine, Darkwynter, Delta3D, OPAL , Open CASCADE , Openscenegraph , OpenSimulator, StarLogo TNG, SimplyCube, Visual3D Game Engine
Aerodynamics Modelling: APAME
Aerospace Simulation: CEASIOM
Discrete Event Simulation: erlsim, Genesim, Tortuga
Electronics Simulation: Arduino
Energy Simulation: Gmodeller
Energy Networks Simulation: Gridlab-D
Environmental Modelling: FISDEV
Finite Element Modelling: Abaqus, FreeFem++
Fluid Dynamic Modelling: Khamsin
General Simulation: GarlicSim
Monte Carlo Simulation: Analytica, MCSim
Object-Oriented Simulation: OpenModelica
Online and Telecommunications Simulation: OMNET++, X3D
Petrinets: WoPeD
Physics Simulation: Box2D, GEANT4, PAL
Robotics Simulation: Anykode, Open Dynamics Engine, The Player
Traffic Simulation: SUMO, tsim
Training Simulation: USIP OSP
Sustainable Development Modelling: SDSIM
Urban Modelling: Urbansim

Submit your abstract/paper proposal for the workshop here