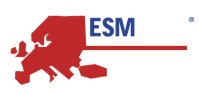 Conference Tutorials
Tutorials can be proposed in the following three categories:
* T1- Introductory Tutorials
* T2- State of the Art Tutorials
* T3- Software and Modelware Tutorials
Tutorial proposals should be emailed to Philippe.Geril@eurosis.org, by indicating the type of tutorial you would like to suggest. (T1, T2 or T3) before April 30, 2007.
Examples of topic areas for tutorial proposals should mirror the topics in the list of conference themes and workshops.
Proposals must be submitted electronically via e-mail, as plain text or in PDF. The tutorial submission should be contained within five pages. Various parts of the proposal for accepted tutorials may be edited for incorporation in the Advance Program.
When preparing a tutorial submission, please consider the suggested template (to be linked later). Proposals should be sent to Philippe Geril before the April 30, 2007 deadline. A confirmation email will be sent to verify that the proposal was received.
Financial Terms
An accepted conference tutor receives a free conference registration plus a free publication of his tutorial paper. Tutorial presenters will receive also an honorarium depending on the number of attendees registering specifically for the tutorial outside the conference registrants. The precise amount of the honorarium will be determined immediately after the early registration deadline.
Tutorials that have less than 8 early registrants will face the risk of cancellation.
Tutorial Selection Committee
The proposals received will be reviewed by the Selection Committee to ensure a high quality and appropriate mix for the conference. The goal of the Selection Committee is to provide a diverse set of tutorials that attract a large interest among the broad segments within the diverse simulation community.
Tutorial
Eugene Kindler, Ostrava University
Faculty of Sciences, Dept. of Mathematics,
Ostrava, Czech Republic
Super-Object-Oriented Programming
Abstract
The tutorial is dedicated to the way of implement the computer models of intelligent systems that "magine" their possible future states; in the computer models, the imagining is mapped to simulation modelling and so the computer models themselves contain elements handling with their own simulation models. Especially, in case the computer model is a simulation one it contains another "nested" simulation model A suitable aid to make and modify such complex models is to apply so called super-object-oriented programming tools, i.e. tools where the classes can be local in other classes and in blocks and where any class declaration can be enriched by and algorithm representing "life rules" performed by every class instance in a "quasi-parallel" system, i.e. in a list of class instances where their life rules are automatically and deterministically switched at a monoprocessor computer so that they model processes that dynamically and contemporaneously work in a common "world". The reasons and importance for making such models (especially simulation models) are described and some applications are presented
You can download the complete text of the tutorial here.