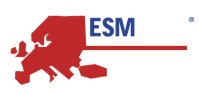 Keynotes
Spatial Simulation and Complex Systems
Text to follow
Biography
Geographer and specialist in urban spaces, Denise Pumain received her aggregation in Geography, following her studies in ENS, Fontenay-aux-Roses, from 1965 to 1969. She has been assistant professor in University Paris 1, from 1970 to 1981 and she received her PhD in Literature and Human Sciences in 1980. From 1981 to 1985, she was researcher in INED, then full professor in University Paris XIII (1986-1989), then in University Paris I (from 1989). During 2000-2001, Denis Pumain was rector in Grenoble academy. In 1996, Denis Pumain has created Cybergeo, the European journal in Geography and she manages its edition since this date. In 2006, she became the director of the GDRE S4 (CNRS Laboratory).
Dr.Aladdin Ayesh
Co-ordinator of Intelligent Mobile Robotics and Creative Computing Group (IMRCC-Group) -
Centre for Computational Intelligence (CCI)
De Montfort University
School of Computing, Computer Engineering Division
The Gateway, Leicester, LE1 9BH, United Kingdom
Tel: +44 (0) 116 250 6295
Fax: +44 (0) 116 207 8159
email:aayesh@dmu.ac.uk
Multi-agent modelling and applications to robotics and cognition
Text to follow
Biography
Aladdin Ayesh completed his MSc (1995) in AI from Essex, his PhD (2000) on Reasoning about Change in Artificial World Models from Liverpool John Moores University, and his MA (2006) in Psychology from American University of London. He has chartered status in IT (BCS/CITP, 2004), engineering (CEng, 2006) and science (CSci, 2006). He has been working in a variety of AI topics related to knowledge representation, reasoning, adaptive control, intelligent agents and mobile robots. His current work focuses on cognitive agents and swarm robots, investigating emotions and personality role in reasoning and swarm behaviour in social cognition. He is currently the group coordinator of Intelligent Mobile Robots and Creative Computing Research Group (IMRCC) part of the Centre for Computational Intelligence at De Montfort University. Aladdin is currently supervising 10 MPhil/PhD students and had 4 successful completions. He also has a wide industrial experience as a software developer and a consultant. He has published 35 peer-reviewed papers (journals and conferences), 2 books and many other reviews and commercial magazine articles.
You can download his extended CV here.