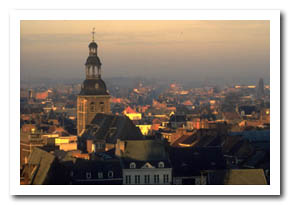 The EUROMEDIA 2004 conference, together with the ECEC'2004
conference is co-located at HUIZE CORSEWAREN, Hasselt, Belgium
Hasselt is the capital of the Belgian province of Limburg. It has a population of 68,000, and is located 70 kilometers east of Brussels, in the Maas-Rhine region. Hasselt has a very contemporary demeanor. It is an administrative center as well as a commercial one. The central "Grote Markt" may not be that big, but the friendly atmosphere around the cosy terraces and the numerous sidewalk cafés on the square certainly make up for the lack of "grandeur" that typifies the Belgian Market Square in cities such as Brussels and Antwerp. A famous flavored Gin, spiced with juniper berries and called "Jenever", is made in Hasselt; there are several factories, and a museum dedicated to its history as well as the Hollywood Museum. Easily reachable by direct train from Brussels and Liege The closest airports are Maastricht, Brussels International, Brussels South (Charleroi) and Cologne Airport.
The actual conference site is:
To get an idea where Hasselt is located in Belgium here's a map of Belgium
Top right hand corner of Belgium .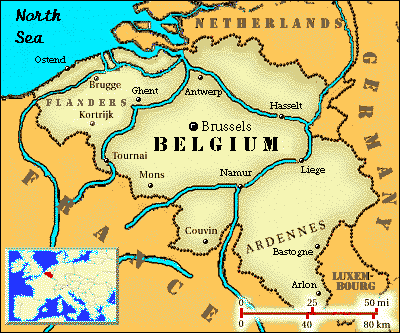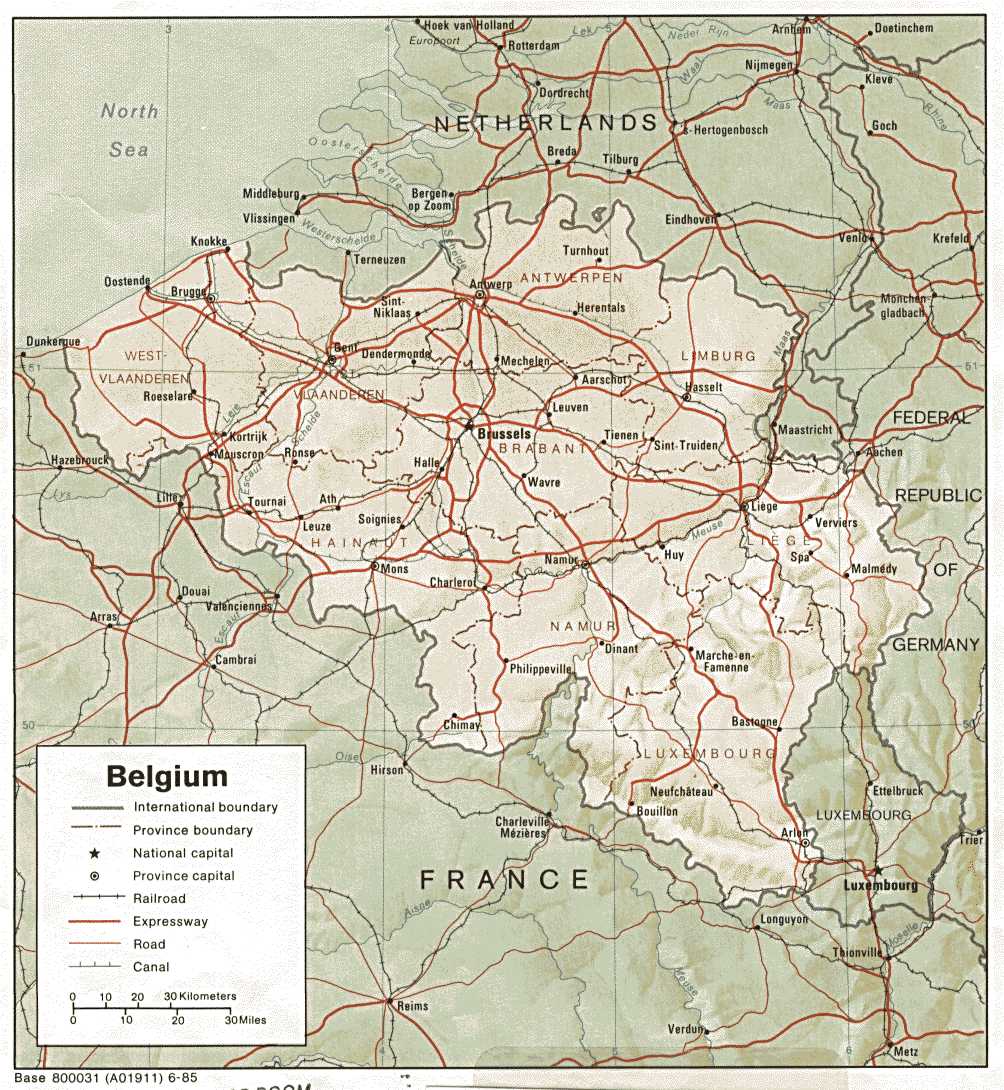 Things to see in Hasselt are the Japanese Garden, The Hollywood Museum and the Jenever Museum. You can also do a virtual tour of Hasselt here.
---
| | | |
| --- | --- | --- |
| | How to get to Hasselt | |
By Air
As stated above, there are several airports near to Hasselt with train links to Hasselt.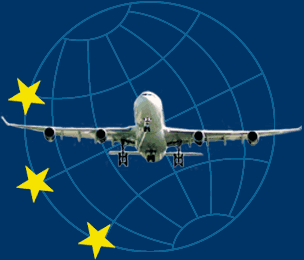 Brussels International Airport
Your best bet within Europe is to fly with SN Brussels Airlines to get a connection here. On the Brussels International webpage you will find links to the train connections to Brussels and further on to Hasselt. When you arrive at Brussels Airport take the shuttle train to Brussels North. from there a train leaves for Hasselt every hour.
Maastricht Aachen Airport
From the airport you can take a bus or taxi to the train station. A direct train takes you to Liege Guillemins, where you can change trains to take a direct train to Hasselt.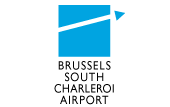 Brussels South (Charleroi)
From the airport you can take a bus to Charleroi Station. From there you take the train to Brussels South and change trains there for Hasselt. A train for Hasselt leaves every hour.

Cologne-Bonn Airport
From Cologne-Bonn Airport you can reach Cologne train station, from which you can take the ICE train to Liege-Guillemins and then change trains to Hasselt.
By Train
Hasselt is an IC station, accessible seven days a week.
Train information: NMBS Station Hasselt, telephone +32.(0).11 29 60 00. An information kiosk is located in the station.

For train schedules from Brussels airport and within Belgium check here.
By Bus and Car
Fast bus services from Maaseik, Lommel, Neerpelt and Geel regularly call in at Stationsplein in Hasselt. Virtually all Limburg communities have good connections with Hasselt. Bus information: De Lijn Limburg, telephone +32 (0)11 85 03 03. An information kiosk is located at Stationsplein.

Free city buses in Hasselt
How does this system operate?
-Monday to Saturday (not on public holidays)
Free bus services H1 to H9 depart every half hour from Stationsplein in the direction of residential areas, local boroughs, Hasselt centre and a number of tourist attractions, nature reserves and places of interest.
+32
-On Sundays and public holidays
2 connections are available: the H11 and H12 services. They depart every hour.

-BP shuttle service
connects all stops along the inner ring road and the station (every 5 minutes)

-CP shuttle service
connects the station with the Grote Markt (central square) (every 10 minutes).

To Hasselt by car
Hasselt and its carparks are easily accessible via the E313 (exits 27-28-29) and E314 (exit 29) motorways.

---
A detailed map of Hasselt and the Conference Location