Conference Venue
Berlin is the capital and the biggest city of Germany. It has a population of about 3.5 million and extends over 889 square kilometers. It is located in central Europe, longitude 13:25 E, latitude 52:32 N, 34 m above sea level, at the rivers Spree and Havel. The area currently occupied by Berlin has been settled since the Stone Age, but its 'modern' history began in the 13th century with the founding of the trading posts of Berlin and Cölln by itinerant merchants in the area of today's Nikolaiviertel, in the Mitte district. In 1432, Berlin and Cölln, which were linked by the Mühlendamm, merged.


In the 1440s, Elector Friedrich II of Brandenburg established the rule of the Hohenzollern dynasty, which was to last until Kaiser Wilhelm II's escape from Potsdam in 1918. Berlin's importance increased in 1470, when the elector moved his residence there from Brandenburg and built a palace near the present Marx-Engels-Platz.

During the Thirty Years' War Berlin's population was decimated, but in the mid-17th century the city was reborn stronger than before under the so-called Great Elector Friedrich Wilhelm. His vision was the basis of Prussian power, and he sponsored Jewish and Huguenot refugees seeking asylum and benevolent rule.

The Great Elector's son, Friedrich I, the first Prussian king, made the fast-growing Berlin his capital, and his daughter-in-law Sophie Charlotte encouraged the development of the arts and sciences and presided over a lively and intellectual court. Friedrich II sought greatness through building and was known for his political and military savvy. In the late 18th century, the Enlightenment arrived with some authority in the form of the playwright Gotthold Ephraim Lessing, and thinker and publisher Friedrich Nicolai; both helped make Berlin a truly international city.

The 19th century began on a low note, with the French occupation of 1806-13, and in 1848 a bourgeois democratic revolution was suppressed, somewhat stifling the political development that had been set in motion by the Enlightenment. The population doubled between 1850 and 1870 as the Industrial Revolution, spurred on by companies such as Siemens and Borsig, took hold. In 1871 Bismarck, the Prussian Prime Minister, united Germany under Kaiser Wilhelm I. The population of Berlin was almost two million by 1900.

Before WWI Berlin had become an industrial giant, but the war and its aftermath led to revolt throughout Germany. On 9 November 1918 Philipp Scheidemann, leader of the Social Democrats, proclaimed the German Republic from a balcony of the Reichstag (parliament) and hours later Karl Liebknecht proclaimed a free Socialist republic from a balcony of the City Palace. In January 1919 the Berlin Spartacists Liebknecht and Rosa Luxemburg were murdered by remnants of the old imperial army, which entered the city and brought the revolution to a bloody end.

On the eve of the Nazi takeover, the Communist Party was the strongest single party in 'Red Berlin', having polled 31% of the votes in 1932. Large parts of Berlin remained anti-Nazi during the years Hitler was in power. The city was heavily bombed by the Allies in WWII and, during the 'Battle of Berlin' from August 1943 to March 1944, British bombers hammered the city every night. Most of the buildings you see today along Unter den Linden were reconstructed from the ruins. The Soviets shelled Berlin from the east, and after the last terrible battle buried 18,000 of their own troops.

In August 1945 the Potsdam Conference sealed the fate of the city by finalising plans for each of the victorious powers - the USA, Britain, France and the Soviet Union - to occupy a separate zone. In June 1948 the city was split in two when the three western Allies introduced a western German currency and established a separate administration in their sectors. The Soviets then blockaded West Berlin, but a massive Allied airlift kept the area supplied and allowed it to resist invasion. In October 1949 East Berlin became the capital of the GDR. The construction of the Berlin Wall in August 1961 stopped the drain of skilled labour to the West.

On 9 November 1989 the Berlin Wall opened, and on 1 July 1990 the Wall was being hacked to pieces. The Unification Treaty between the two Germanys designated Berlin the official capital of Germany, and in June 1991 the Bundestag voted to move the seat of government from Bonn to Berlin over the next decade. A huge consortium of public and private organisations was charged with constructing the heart of a metropolis from scratch. As a result the 1990s saw a ballet of cranes revitalising Potsdamer Platz, with a new urban district anchored by DaimlerCity and the Sony Center (completed in 1998 and 2000 respectively). In April 1999 the revamped Reichstag reopened and hosted the unified Germany's parliament, and Berlin was again officially the capital of Germany.

© Lonely Planet
---
Historic Sights
| | |
| --- | --- |
| | Brandenburger Tor (Brandenburg Gate, built 1788-1791 by C. G. Langhans, with Schadow's quadriga on its top), the place Gendarmenmarkt with Deutschem and Französischem Dom (German and French cathedral) and Konzerthaus ("Schauspielhaus", concert hall), the historic Nikolaiviertel (Nikolai quarter) with the oldest church of Berlin, the Nikolai-Kirche, the Deutsche Staatsoper (opera house) Unter den Linden, the Pergamon museum, the Zeughaus, the Siegessäule (Victory Column, 69 m), the Funkturm ("Langer Lulatsch", radio tower, 150 m) and the Fernsehturm (TV tower, 368 m, at Alexanderplatz), the Reichstagsgebäude (house of parliament, built 1884-1894 by P. Wallot), Schloß Charlottenburg (Charlottenburg Castle) and Schloß Bellevue (Bellevue Castle, seat of the President of the Federal Republic of Germany), Kongreßhalle (congress hall, now called "Haus der Kulturen der Welt"), ICC (International Congress Center), the ruin and the new church Kaiser-Wilhelm-Gedächtniskirche, the Olympia stadium (from 1936). |
---

More information about Berlin can be found on:
---
The ISC'2005 conference is held at .Fraunhofer IPK, Berlin. In close cooperation with its customers, the Fraunhofer IPK works on optimizing industrial processes - from the initial idea to its development and finally its production. Its aim is to rapidly transform scientific experiences into practical applications.

The Fraunhofer IPK currently employs about 270 people in research, administration and technical support. Our offices, laboratories and the experimental hall cover more than 7.100 m².

Its main objective is to increase the competitiveness of its customers in the industry. Whether they are producing companies, service providers or public institutions, IPK strives to enhance their business processes with advanced technological solutions.

In addition to working in key business areas, such as mechanical engineering, plant construction, electrical engineering and automotives, IPK often carries out projects with service providers in the Innovative Technology (IT), public health care and public administration fields.

Since developers and system suppliers are becoming increasingly more dependent on networking, IPK is particularly interested in bringing innovative technologies to small and medium-sized enterprises.

Fraunhofer IPK conducts research in five work areas with several competence centers on applied research and developmental project processes for factories.

Fraunhofer IPK
10587 Berlin
Pascalstrasse 8-9
Berlin
Telephone +49 (0) 30 / 39006-0

For more information you can go to the IPK website, where on the contact page you will find an interactive map, which, however, only works with Microsoft Explorer.
---
| | | |
| --- | --- | --- |
| | HOW TO GET TO BERLIN AND FRAUNHOFER IPK | |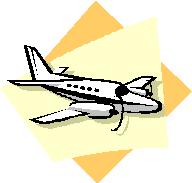 By Air
Berlin Airports
There are hardly any direct flights to Berlin from overseas and, depending on the airline you use, you're likely to fly first into another European city like Frankfurt, Amsterdam, Paris or London and catch a connecting flight from there. Departure tax is included in the price of an airline ticket purchased in Germany. Berlin has three airports. Tegel (TXL) primarily serves destinations within Germany and Western Europe. Schönefeld (SXF) mostly operates international flights to/from Eastern Europe, Asia, Africa and the Americas. The third airport is the central but tiny Tempelhof (THF) in southern Kreuzberg. It became famous as the main landing strip for Allied airlifts during the Berlin blockade of 1948-49; however, it is expected to close in 2005. Domestic flights connect Berlin to all major German airports, usually via Tempelhof and Tegel airports.

Airport Information +49 180-5000 186 (0,12€/Min.)
Berlin's three airports can all be reached by train or bus, which will save you stacks on taxi fares. Tegel is connected to the Mitte district by the JetExpressBus TXL (in German) (and (in English)) and the Charlottenburg or northern Wolmersdorf districts by bus X9 or 109. Schönefeld airport is served by the AirportExpress train from Zoo station, or the slower S9 from Zoo station, and bus 171 takes you to Rudow U-Bahn station with connections to central Berlin. Tempelhof is served by the U6 (get off at Platz der Luftbrücke) and bus 119 from Kurfürstendamm via Kreuzberg.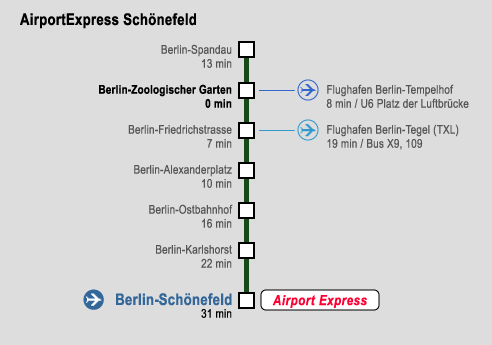 To IPK: Take the airport shuttle bus to the train station Zoologischer Garten, then the bus as described below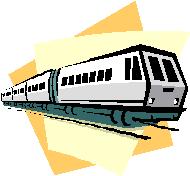 By Rail

The German train system connects Berlin with the rest of Germany and other European countries. Until completion of the main central station at Lehrter Bahnhof (currently projected for 2006), most trains will continue to go through Bahnhof Zoo in the western city centre (for destinations to the west of Berlin) and Ostbahnhof in the eastern centre
To IPK: from train station Zoologischer Garten take bus 245 to busstop Helmholtzstrasse, follow Helmholtzstrasse for another 200 meters in the direction the bus was driving and turn left into Pascalstrasse.
Train travel information can be found on http://www.bahn.de or under http://www.reisauskunft.bahn.de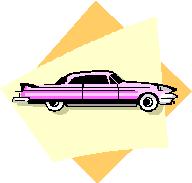 By Road
By Car
Driving is another option: the A10 ring road links Berlin with other German and foreign cities in every direction, including the A11 to Szczecin (Stettin) in Poland; the A12 to Frankfurt /Oder; the A13 to Dresden; the A9 to Leipzig, Nuremburg and Munich; the A2 to Hanover and the Ruhrgebiet cities, and the A24 to Hamburg.
To IPK: Motorway A 115 (Avus) from Hannover, Leipzig, Nürnberg or A 100 to exit Charlottenburg. Along Spandauer Damm towards city center. This road later becomes the Otto-Suhr-Allee. On Otto-Suhr-Allee left into Cauerstrasse, which later becomes Helmholtzstrasse. In Helmholtstrasse turn left into Pascalstrasse.
More route information can be found on http://www.deutschebahn.com/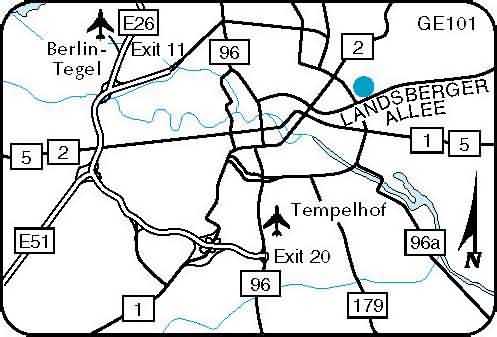 By Bus
Berlin is well-connected to the rest of Europe by long-distance bus. Most buses arrive at and depart from the ZOB (Zentraler Omnibusbahnhof), the central bus station, in Charlottenburg, opposite the stately Funkturm (radio tower).
To IPK: From train station Zoologischer Garten take bus 245 to busstop Helmholtzstrasse, follow Helmholtzstrasse for another 200 meters in the direction the bus was driving and turn left into Pascalstrasse

NEW MAP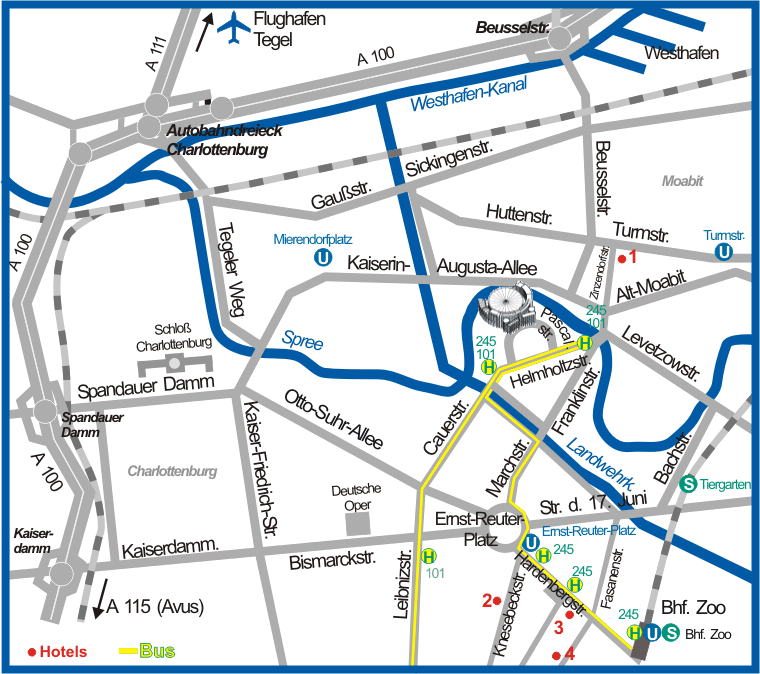 The exact location of Fraunhofer- IPK and bus routes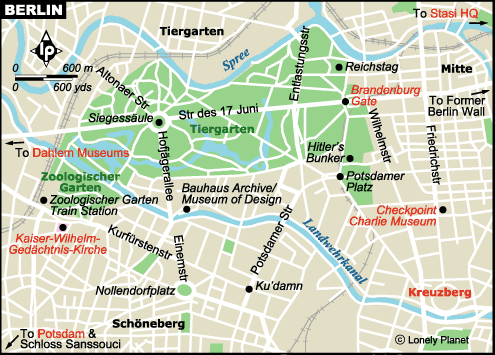 ---
MORE BERLIN MAPS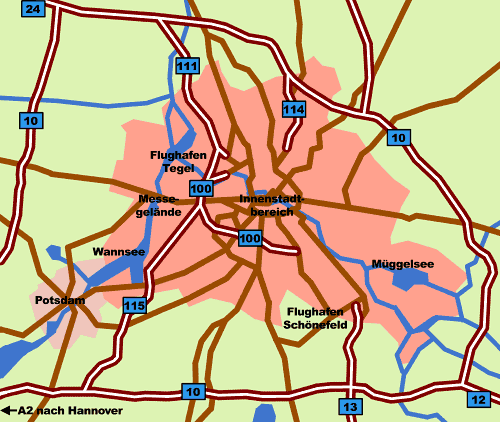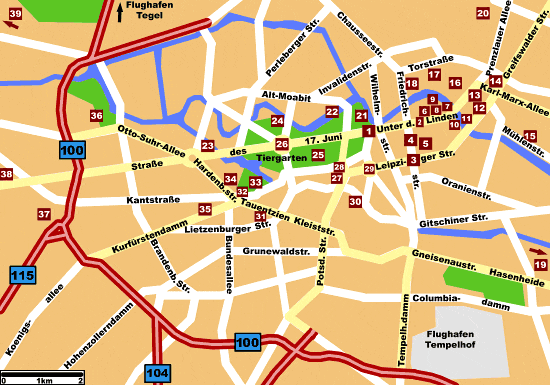 Or go to: http://www.berlin.citysam.de/stadtplan.htm for even more interactive Berlin Maps.