Conference Workshops

Medical Imaging Systems
In recent years, extensive research has been performed to develop more and more efficient and powerful medical imaging systems. Such systems are crucial for medical specialists, allowing a deeper analysis and to understand what is going inside the human body, and therefore they play an essential role for adequate medical diagnosis and treatments.
To accomplish efficient and powerful medical imaging systems, many research works have being done in many domains, like the ones related with medical image devices, signal processing, image processing and analysis, biomechanical simulation and data visualization.
The main goal of the Workshop "Medical Imaging Systems" is to bring together researchers involved in the related domains, in order to set the major lines of development for the near future.
Therefore, the proposed Workshop will consist of researchers representing various fields related to Medical Devices, Signal Processing, Computational Vision, Computer Graphics, Computational Mechanics, Scientific Visualization, Mathematics and Medical Imaging. The Workshop endeavors to contribute to obtain better solutions for more efficient and powerful medical imaging systems, and attempts to establish a bridge between clinicians and researchers from these diverse fields
The Workshop "Medical Imaging Systems" will cover topics related with (not exhaustive):
- image acquisition
- signal processing
- image processing and analysis
- modelling and simulation
- computer aided diagnosis
- surgery, therapy, and treatment
- computational bioimaging and visualization
- software development
- virtual reality
- telemedicine systems and their applications
Joao Manuel R. S. Tavares
Institute for Mechanical Engineering and Industrial Management (INEGI)
Faculty of Engineering of University of Porto (FEUP), Porto, Portugal


tavares@fe.up.pt, web: www.fe.up.pt/~tavares
You can download the Call for Papers here


Submissions for the Medical Imaging Systems can be sent in here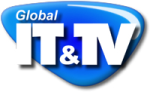 D-TV Workshop
3rd Workshop on Digital Television & Digital Special Interest Channels at the Euromedia 2009 - From Realisable Visions to Feasible and Sustainable Applications.
Scope:
In contrast to traditional TV DTV is a telecommunication system for broadcasting and receiving moving pictures and sound by means of digital signals. It uses digitally compressed modulation data, which requires decoding by a specially designed television set or a standard receiver (set-top box) as well as via PC-TV based on ADLS (VDSL). Digital Television has several advantages regarding technically as well as content and programme related aspects. One of the most significant is the use of a smaller channel bandwidth. This frees up space for more digital channels, other non-television services such as pay-multimedia services and the generation of new revenue models based on interactive advertisement and marketing features. Furthermore there are special services such as multicasting (more than one programme on the same channel), electronic programme guides and interactivity providing a wider range of application.
Accordingly within the last year a growing up of specialised digital TV channels (Special Interest Channels) has to be observed European wide. This new growing up stream is mainly characterised by the phenomena of merging television (TV) and information technology (IT) know how, methods and techniques.
In this context the workshop targets to show up the development in both directions: the technically aspects as well as the content and programme issues. It provides a presentation and discussion platform for exchanging experiences made within the establishment as well as the maintenance of digital special interest channels. Main focus will be to point out the interdependencies and the mutual influences of technically streams and content respectively service related issues.
Topics:
Broadband Television
Interactive Television
IPTV - Web-TV
DVB-H, DVB-T, DVB-S, DVB-C
MHP & Interactive Television
Set-Top-Boxes
Full Digital Production Chain Management
Digital-Video-Journalism
DMB (Digital Multimedia Broadcasting)
FreeTV & PayTV
Interactive Video
Interactive Advertising Formats
Event Oriented Interview Formats
Event Driven Program Schemes & Formats
Mobile Content
Cross-Format Content & Knowledge Pooling
Cross-Media Content Production & Distribution
Indexing and Retrieval of Digital Content
Semantically Enrichment of Digital Content
Security & Digital Rights Management (DRM)
Watermarking & Copyrights & Protection
Cross-platform productions on TV Media-Convergence
Peer-to-peer Grid TV Applications
Organised by Dr. Hans-Joachim Nern, TTVI, Germany.
You can download the Call for Papers here

Submission Deadlines TBA
: Abstract Submission
: Notification
: Final Paper Submission

Submissions for the D-TV can be sent in here
Cyber Security
Access Control, Applications of Cryptography, Attacks and Viral Software, Authentication and Authorization, Biometrics and Applications, Critical ICT Resources Protection, Data and System Integrity, Data Protection, Ethics, Digital Content Security, Identity Management, Information Hiding, Information Warfare, Internet and Web Security, Intrusion Detection, Peer-to-Peer Security, Privacy Enhancing Technologies, Risk Analysis and Management, Secure Electronic Voting, Secure Sensor Networks, Secure Systems Development, Security Architectures, Security Economics, Security Education, Security Management, Security Metrics, Smart Cards, SPAM, SPIT, SPIM, Trust Management and Models
Computer Graphics
Info to follow