Blurred Lines - Embracing Creativity and Technology to be More Effective
Abstract
As team sizes grow, developers are required to become more specialised to meet the needs of the project. But with technology constantly advancing can anyone afford to ignore cultivating technical skills? Equally, creating games that people empathise with and stand out from the crowd can require an understanding of aesthetics and imagination by even those most devoted to technical areas. From fostering a vocabulary with which to communicate with developers of different disciplines, to fully combining art and code to create innovative solutions, this talk explores how every developer can utilise their less dominant skills to become a more effective game developer.
Short Biography
Jodie is the CEO of Teazelcat Games, a studio creating inclusive story-driven games, and is currently directing their unannounced debut title. Prior to founding Teazelcat in 2018 she spent a decade working as a technical artist at various games studios, most recently as the Technical Art Director for the Total War franchise at Creative Assembly. She has received several award nominations throughout her career and in 2016 was one of BAFTA's Breakthrough Brits. She is also an advocate for diversity and inclusion within games, as well as working as a STEM Ambassador to inspire future generations of potential game creators.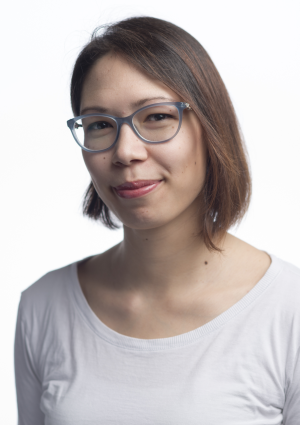 Let's get a little bit serious
Abstract
We believe games can have many benefits on their players lives. Not only do games provide fun and relaxing entertainment , they can as well yield cognitive development benefits and be useful in teaching about real world things too. In this talk, we will discuss these benefits, some of the mechanics that reinforce them, and how as an industry we should embrace these opportunities, using some of our research work at Ubisoft as an example.
This presentation is set for Friday September 20, 2019
Short Biography
Olivier Dauba is a VP at Ubisoft Editorial, the structure that defines the overall product and player experience vision for the company. He notably leads an R&D structure that explore the link between games and learning, and explore new concepts using upcoming technologies. Olivier Dauba started his career in the aerospace industry, and has been a gameplay programmer, designer, producer and creative director on multiple Ubisoft titles over the last couple of decades, as well as an educator at IGAD.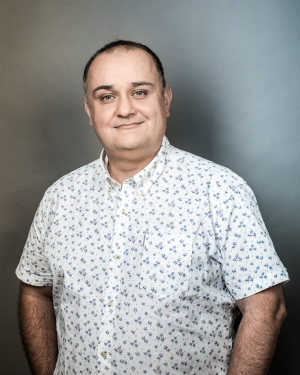 Game-Based Psychotherapy
Abstract
A game-based psychotherapy has its roots from the cognitive-based therapy proposed by the author Beck and it is used to refer to the willingness that players have in order to express their beliefs, thoughts, and experiences through game-playing, with the purpose of improving their lifestyles, well-being and quality of life. This talk explores using games in the psychotherapy process, , some game techniques that are used and the challenges that a phygital place can provide through the use of examples and a hands-on approach.
Short Biography
Liliana Vale Costa is a researcher at Digimedia - Digital Media and Interaction Research Centre and invited lecturer in Editorial Media, at the University of Aveiro. She is a passionate about research, digital painting, games and interaction design. During her PhD in Information and Communication in Digital Platforms and internship at the Disruptive Media Learning Lab, Coventry University, she has been involved jointly with Prof. Ana Veloso, Óscar Mealha, Michael Loizou and Sylvester Arnab in research related with the use of games for health-related wellbeing and active ageing. She is deeply involved into proxemics in phygital spaces, game-based psychotherapy, transmedia storytelling, and digital wellbeing.