Aim
The aim of the Industrial Simulation Conference (ISC) is to be the annual international industrial simulation conference based in Europe, which aims at giving a complete overview of industrial simulation related research and at providing an annual status report on present day industrial simulation research within the European Community and the rest of the world.
With the integration of artificial intelligence, agents and other modelling techniques, simulation has become an effective and appropriate decision support tool in industry. The exchange of techniques and ideas among universities and industry, which support the integration of simulation in the everyday workplace, is the basic premise at the heart of the ISC conference. The ISC conference consists of four major parts; the first part concerns itself with discrete event simulation methodology, the second and biggest part with industrial simulation applications, a third one with industrial themed workshops, and last but not least the fourth part, namely the poster sessions for students. The whole is then complemented by an exhibition.
History
As Europe lacked a real industry oriented simulation conference and as as the European Union policy is to integrate scientific academic research with hands-on industrial simulation applications, the ISC conference was launched in 2003. Precursors of the ISC conference were the USER and ESS conferences. Its aim is to be the major European meeting on the use of simulation in industry, in all its facets from the pure programming part to a wide variety of applications, which are of an extreme importance to the future of Europe and its partners in the world. During those years of its existence so far, it has proven to be the ideal meeting place for academics and industry minded people to meet and forge relationships on a professional level using simulation knowledge as the bonding factor.
From 2010 onwards, ISC has focused more on simulation applications for the factory of the future (e.g. transformable factories, networked factories, learning factories, digital factories, digital manufacturing) depending on different drivers such as high performance, high customisation, environmental friendliness, high efficiency of resources, human potential and knowledge creation as set out by the EU.
Journals
For ISC:
Selected papers on energy are published in the International Journal of Computer Aided Engineering and Technology (see the editors'list), the International Journal of Oil, Gas and Coal Technology and The Central European Journal of Engineering.
Testimonial
"Dear Philippe:
Great thanks. I will include them in producing the final paper. I am quite impressed on the details of the reviews. This is the conference where I have gotten the most careful reviews of papers. Normally the reviews for conference papers are not as careful.
This is my first participation on this conference but now I look forward to participating in the coming years.
Thanks"
Jose Castro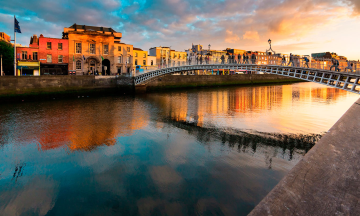 ISC'2022, June 1-3, 2022, UCD Dublin, Ireland.
Conferences
ISC'2022, June 1-3, 2022, UCD Dublin, Ireland.

Call for Papers
Text Format Pdf Format -

Not yet linked

ISC'2021, June 2-4, 2021, University of Malta, Valletta, Malta.
ISC'2020, June 8-10, 2020, UCD Dublin, Ireland ISC'2020 WAS POSTPONED AND JOINED WITH ESM'2020 IN TOULOUSE.
ISC'2018, June 6-8, 2018, University of Azores, Ponta Delgada, Portugal.
ISC'2017, May 31 - June 1, 2017, Polish Academy of Sciences, Warsaw, Poland
ISC'2016, June 6-8, 2016, POLITECHNICA University of Bucharest, Bucharest, Romania
ISC'2015, June 1-3, 2015, UPV, Valencia, Spain
ISC'2014, June 11-13, 2014, Högskolan Skövde, Skövde, Sweden

Best Paper
Conference Final Programme
Proceedings and free electronic version
Wish you were here

Not yet linked

ISC'2013, May 22-24, 2013, Ghent University, Ghent, Belgium

Best Paper
Conference Final Programme
Proceedings and free electronic version
Wish you were here

Not yet linked

ISC'2012, June 4-6, 2012, Brno University of Technology, Brno, Czech Republic

Best Paper
Conference Final Programme
Proceedings and free electronic version
Wish you were here

Not yet linked

ISC'2011, June 6-8, 2011, Centro Culturale Don Orione, Venice, Italy

Best Paper
Conference Final Programme
Proceedings and free electronic version
Wish you were here

Not yet linked

ISC'2010, June 7-9, 2010, Ramada Plaza Hotel, Budapest, Hungary.
ISC'2009, June 1-3, 2009, Loughborough University, Loughborough, United Kingdom.

Best Paper
Conference Final Programme
Proceedings and free electronic version
Wish you were here -

Not yet linked

ISC 2008, June 9-11, 2008, Universite de Lyon I, Lyon, France.
ISC 2007, June 11-13, 2007, Delft University of Technology, Delft, The Netherlands
ISC 2006, June 5-7, 2006, University of Palermo, Palermo, Italy

Best Paper

Not yet linked

Conference Final Programme
Proceedings and free electronic version
Wish you were here

ISC 2005, June 9-11, 2005, IPK Fraunhofer Institute, Berlin, Germany

Best Paper

Not yet linked

Conference Final Programme
Proceedings and free electronic version
Wish you were here

ISC 2004, June 7-9, 2004, University of Malaga, Malaga, Spain

Best Paper

Not yet linked

Conference Final Programme
Proceedings and free electronic version
Wish you were here

ISC 2003, June 9-11, 2003, Universita Politecnica de Valencia, Valencia, Spain
ESS 2002, 23-26 October 2002, Dresden, Germany
ESS 2001, 18-20 October 2001, Marseille, France
ESS 2000, 28-30 September 2000, Hamburg, Germany
ESS 1999, 26-28 October 1999, Erlangen, Germany
ESS 1998, 26-28 October 1998, Nottingham, United Kingdom
ESS 1997, 19-22 October 1997, Passau, Germany
ESS 1996, 24-26 October 1996, Genoa, Italy
ESS 1995, 25-28 October 1995, Erlangen, Germany
ESS 1994, October 1994
ESS 1993, October 1993
ESS 1992, October 1992
ESS 1991, October 1991
ESS 1990, October 1990
USER I 1988, September 1989, Ostend, Belgium

I would like to receive more information about the upcoming ISC
conferences please put me on the EUROSIS mailing list
I would like to be involved in future ISC conferences and would like to be
an IPC member, a track chair, an exhibitor, a tutorial giver
I would like to organise a future ISC Conference

Feedback

Not yet linked

Sponsors of ISC conferences (Past and Present)

| | | |
| --- | --- | --- |
| | | |
| | | |

Industrial Simulation Links

not yet linked